BUY NOW OR PAY MORE LATER
Here is how the recent changes in mortgage interest rates would have affected the principal and interest payment for a typical starter home of $350,000.
October, 2016, Interest Rate of 3.6%, Monthly P & I Payment = $1,432
December 2016, Actual Interest Rate of 4.2%, Monthly P& I payment = $1,533
Projected P & I Payment in February, 2017 if rates go up to 4.8% – $1,653
Folks, we are talking real money here. Monthly payment is up $100 in just two months. At the same rate as the last 60 days, we would see another $120 increase.
Do I expect interest rates to go up that much, that quickly – NO.
But the implications are clear, move now or pay more later.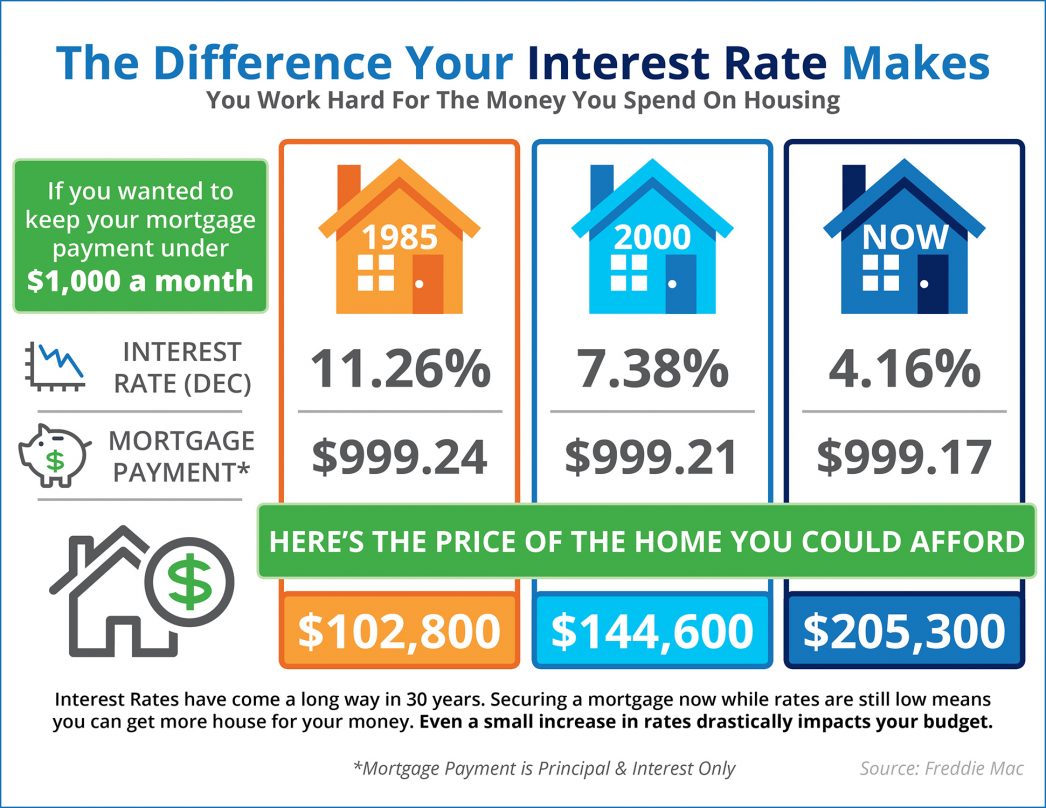 Some Highlights:
Your monthly housing cost is directly tied to the price of the home you purchase and the interest rate you secure for your mortgage.
Over the last 30 years, interest rates have fluctuated greatly with rates in the double digits in the 1980s, all the way down to the near 4% we are experiencing now.
Your purchasing power is greatly impacted by the interest rate you secure. Act now before rates go up!
LIKE MORE INFORMATION, CALL OR TEXT TO THE DAD AND DAUGHTER TALK REAL ESTATE HOTLINE AT 484-574-4088